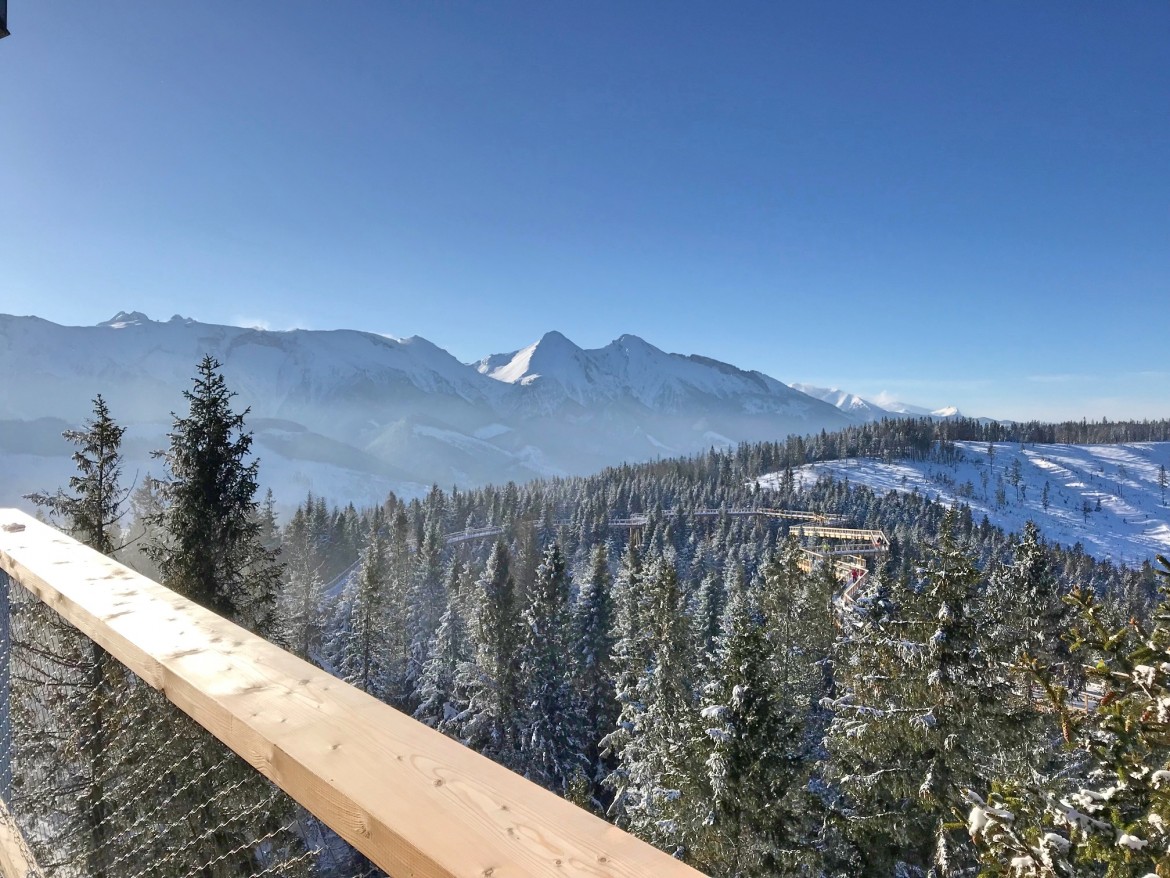 From the beginning of the skiing season on December 22, 2017, the access to the Treetop walk is possible by walking or chairlift. It is nice 40 minutes walk along the marked tourist path from Bachledova dolina. The chairlift from the Bachledova Valley runs for visitors without ski daily from 10:30.
Warm warmth, warm up with warm tea and choose to walk through beautiful winter nature up to the tree tops.
For safety reasons are Ski lifts transporting during the ski season only skiers. For skiers planning to visit the treetop walk, we have good news. At the entrance to the walk, you can borrow winter boots for free, save your skis and skis and enjoy a comfortable walk in the treetops.
Tickets for Treetop walk are on sale at the box office right before entering the Treetop walk.
Looking forward to your visit.