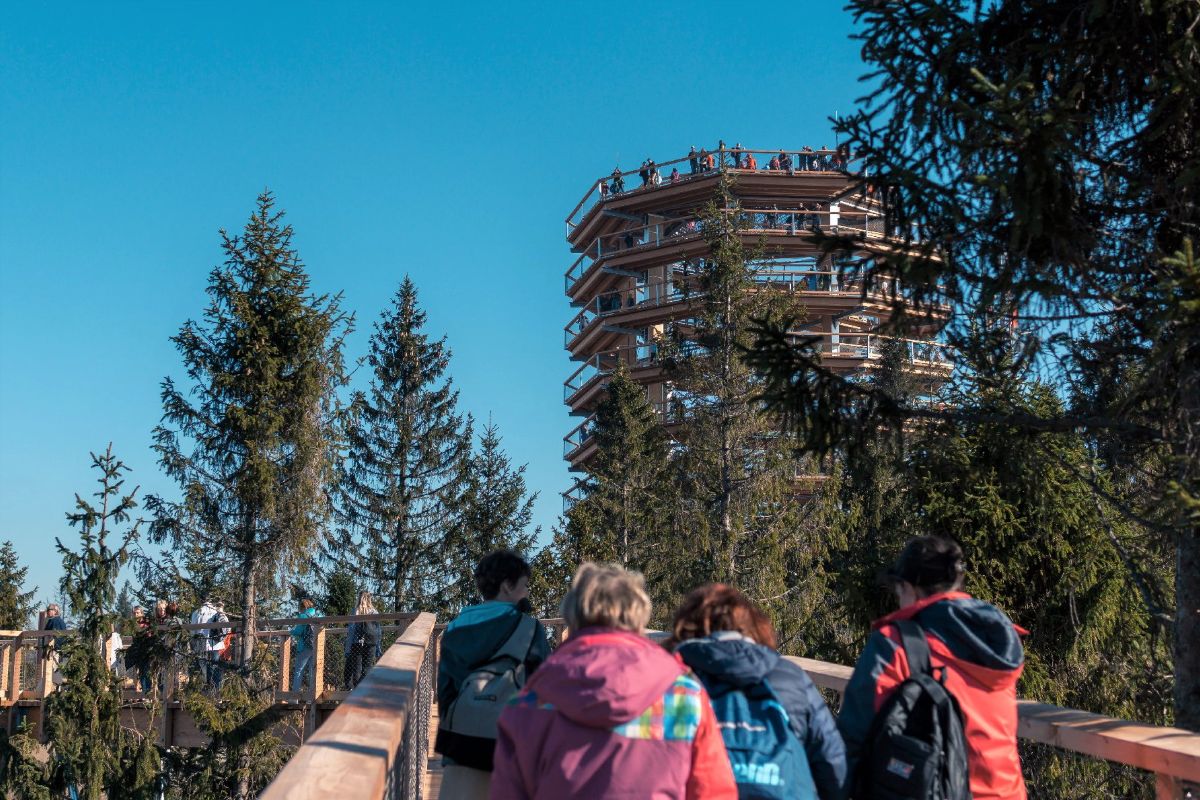 Looking for a trip that everyone in your seniors club can enjoy? Bachledka is an excellent choice for you. You can determine the physical difficulty of the trip yourself. The Treetops walk is a very interesting attraction offering beautiful views of the Tatras and Zamagurie. The entire Treetops walk is wheelchair accessible. Wheelchairs are also available free of charge for those with reduced mobility. The summit of Spišská Magura can be easily reached by a cable car from Bachledova Valley. Those who are physically fit can enjoy on a 6.5 km long hike on the educational trail leading to Jezerské Lake or take the ascent to Spišská Magura and visit the observation tower (2.6 km uphill with 300 m elevation). We have prepared a special senior bundle (lunch menu and entry fees). You can check it out here.
You do not need to book your trip in advance. You can buy tickets at Infocentre, where the groups are handled with priority. If you would like a guide or have special food requirements, please, let us know 7 days in advance.
How to reach us? If you come with your own bus, it will take you to the cable car station. Parking for the bus is 10 euros / day. If you prefer public transport, head for the Poprad-Tatry train station, from where you can get to Bachledova dolina by bus in the direction of Ždiar. Get off at Bachledova dolina-Rázcestie, which is about 1 km from the cable car station.
When to come? Bachledka is a beautiful destination in every season. We encourage groups to take a trip in the spring or autumn through the week when there are not very many tourists in the resort.