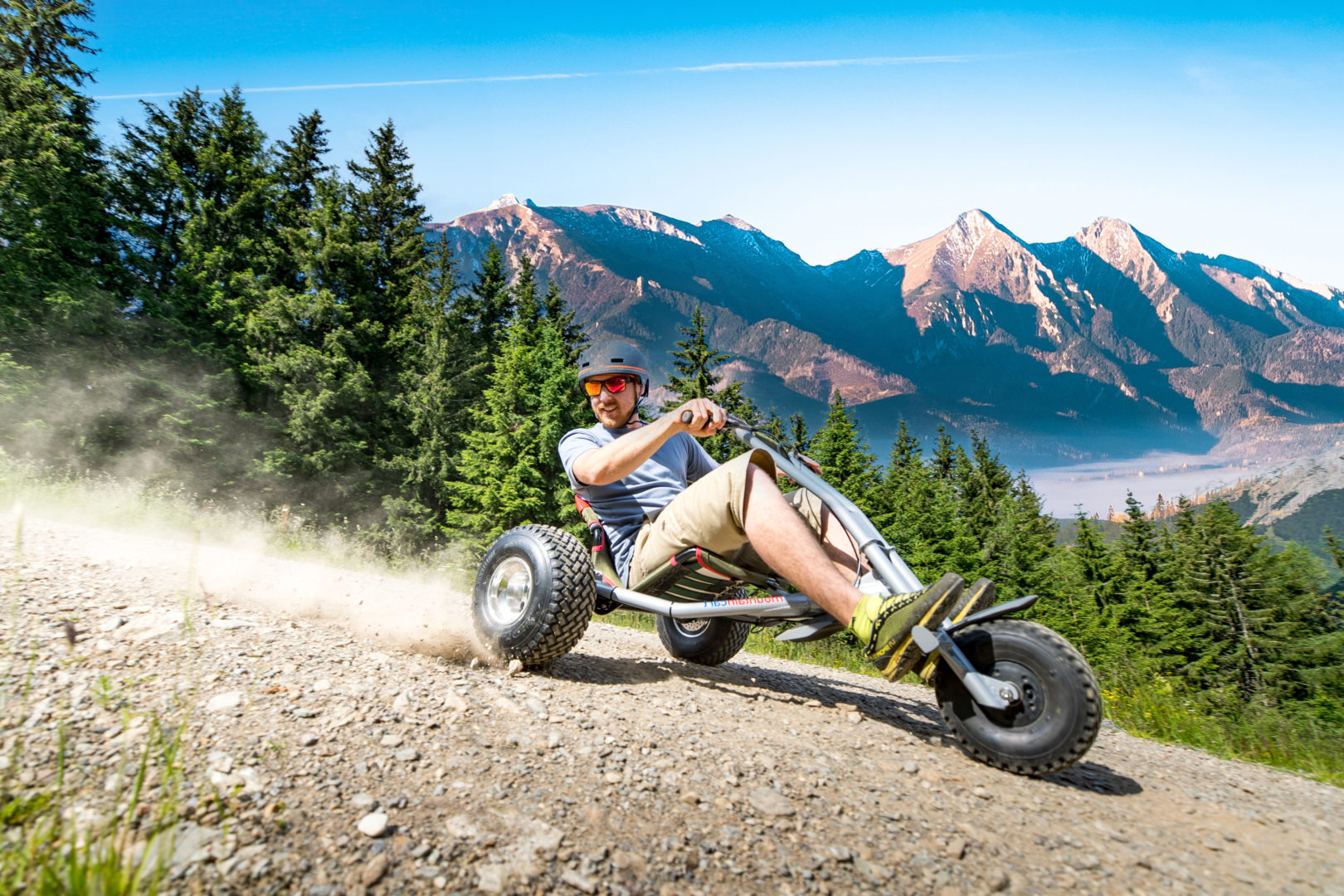 If you're looking for adrenaline-pumping experiences and a new way to spend the summer, we have great news for you! We have a new attraction in Bachledka – mountain carts!
Spend a summer day full of adventure and fun in the heart of the beautiful nature of Bachledova Valley. Our new mountain carts provide fun for all age groups.
Mountain carts are robust, three-wheeled vehicles that offer an amazing experience of riding down the hill on dedicated tracks. Safety is our priority, so you will receive a helmet and instructions before the ride.
Enjoy the thrill as you race through the forest with amazing views of the Tatras. Whether you're a family looking for a new way to spend a summer day, a group of friends seeking adventure, or an individual in search of adrenaline, mountain carts in Bachledka are a great choice.
Come and experience a unique summer adventure with us in Bachledka. We look forward to seeing you!