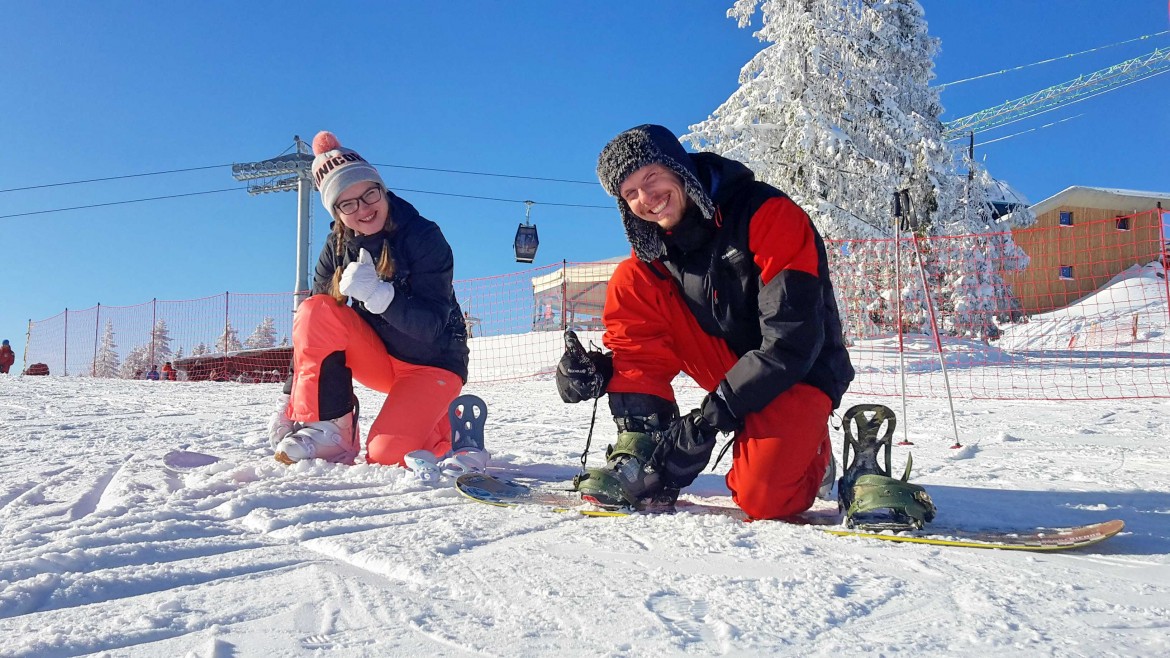 Did your entire family and friends go skiing while you are waiting for them at home or at the cottage? You can change that! It does not matter if you have never tried skiing before or are afraid to return to the slope again. We will help you overcome your initial fear and learn how to ski. Do not worry about skilifts and steep hills. The ski school is equipped with a sliding belt on a very mild southern slope. The instructor will be all yours and the lesson will be adapted to your tempo. The training technique has improved over the years, so you will be able to ski in under 3 days. It may look like this.
What will we teach you in 3 days
If you are a complete beginner. 
You will learn the basics of skiing – the plowing and reversing arc, the right posture, how to fall properly, getting on and off the skilift and the funicular. If you take 2 lessons a day, you can manage the blue (light) ski slope on your own just after 3 days of training.
If you already know the basics
We will work on improving your technique – posture, correct using of poles, improvement of your skiing technique. If you take two lessons a day, after 3 days you will be more skilled and able to handle a parallel curve ride.
A 3 day course (2 lessons per day) can now be ordered for a discounted price of 109 EUR. Hit us at skola@bachledka.sk