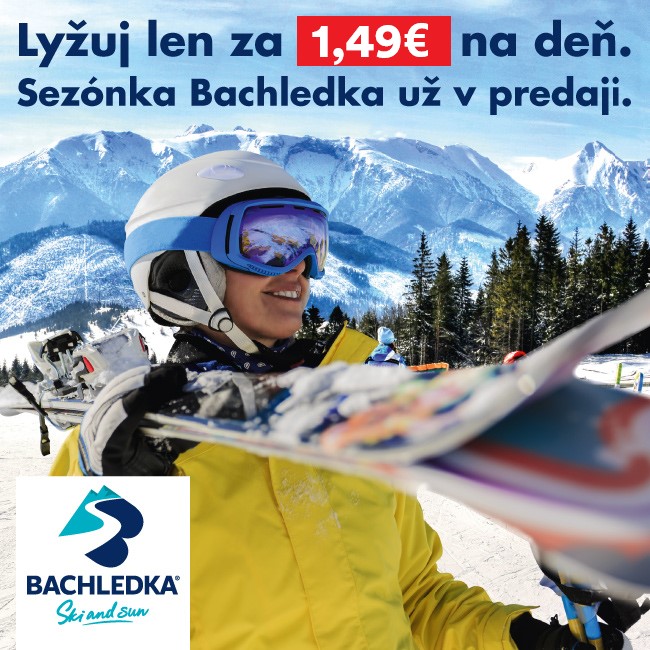 Ski through the whole winter on the slopes of Bachledka. This year with a new chairlift and other new attractions for the whole family.  
With the seasonal skipass you can ski as much as you want without waiting at the cash desk. Seasonal skipasses at great prices are available in the e-shop only until the end of November (pre-sale). After this date, it is possible to purchase the seasonal skipass at the regular price at Infocenter Bachledka. Ticket prices HERE.
Seasonal skipasses are valid for the whole winter season 2018/2019 at Bachledka Ski & Sun on all its slopes and transport facilities in Bachledova Valley, Jezersko and Malá Franková.
Note
The skipass is not valid at the Treetop walk and other Tatry Super Ski resorts. You can exchange your payment confirmation for a valid skipass on the first day of skiing at the Infocentre. The seasonal skipasass is, as other types of skipasses, not transferable and cannot be used by another person. In the event the skipass is used by another person, it gets blocked and becomes invalid. It is not possible to refund money for an invalid skipass. The skipass bought at the pre-sale cannot be combined with other discounts.