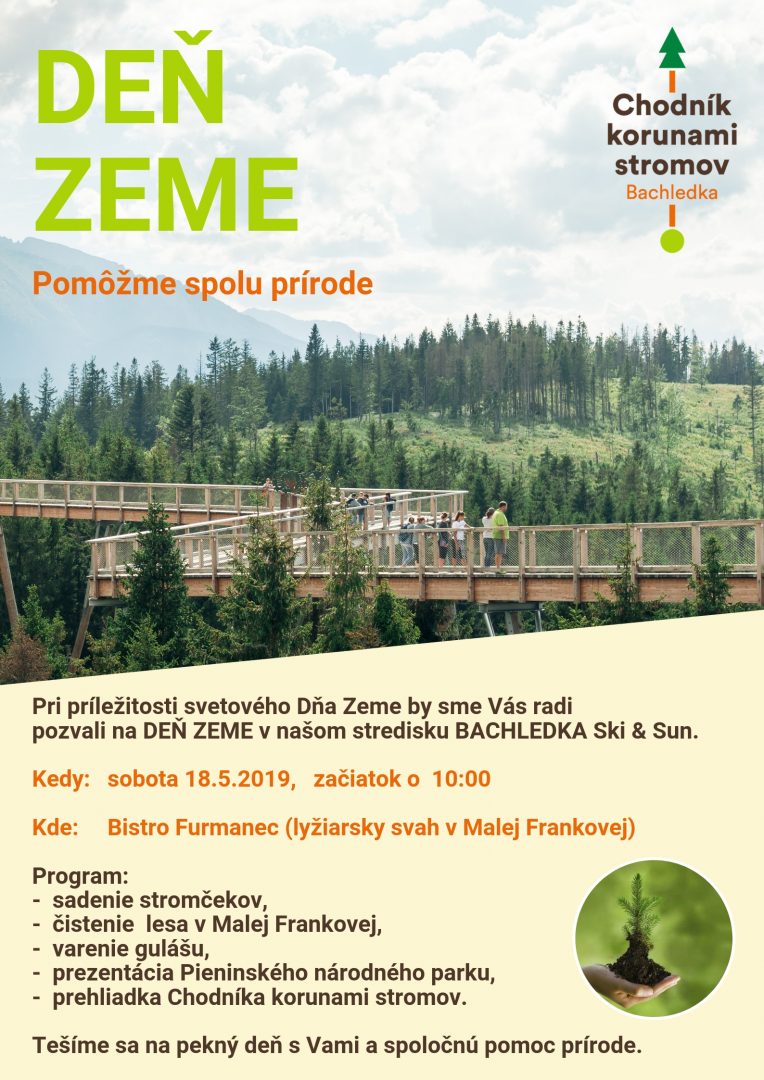 We all understand that we have only one Earth. Nature is important for our physical as well as psychological well-being. Summer is more bearable in a forest, water and air is cleaner there, and its plants help us when we are ill.
Sometimes, however, nature also needs our help.
On April 4, 2019 we will join forces for a good cause. On the slopes of Malá Franková, we will plant 5,000 trees to help the forest grow faster. We will also clean up the forest with the help of local children and residents. The staff of the Pieniny National Park will explain why planting trees is so important in their short lecture. Join us. The forest should serve the next generation. The event will also be supported by Bachledka. You can look forward to delicious goulash and the Treetops walk.