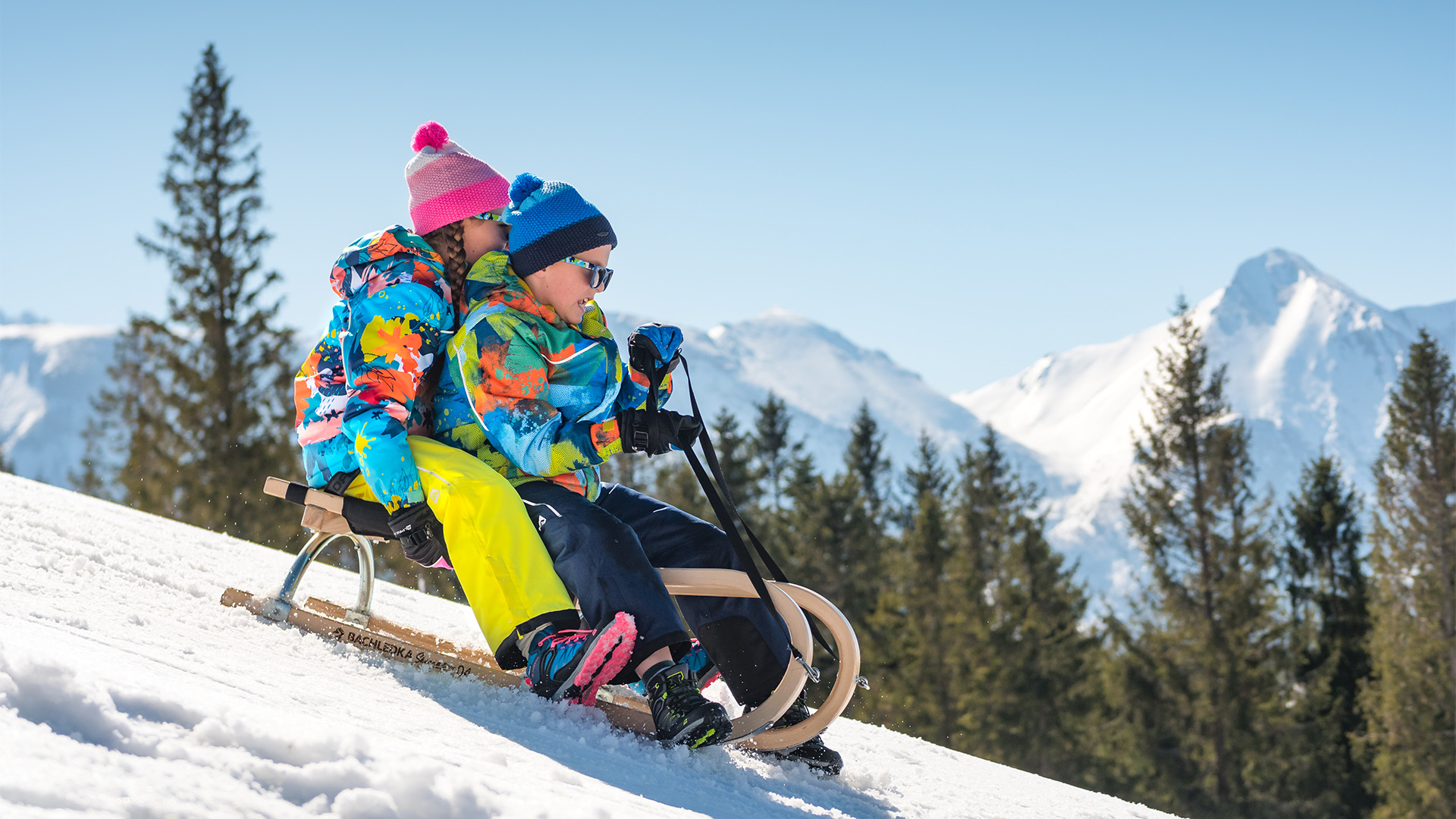 Sledding in Bachledka – an experience that is worth it!
Did you know that you can go down Bachledka not only on skis but also on a sled? Our sledding track leads from Spišská Magura hill from the ski school to the parking lot in Bachledová dolina. It is 2.5 km long and has a pleasant slope. Sufficient so that you don't stand still, but you don't pick up much speed either. It leads through a nice forest, and from several places, there is a beautiful view of the Belianske Tatras and the houses in the valley. The track is dependent on natural snow, so it is only in operation if there is enough of it. You can check whether this is currently the case online here. The sledding track is served by the cabin cable car from Bachledova dolina, and its opening hours copy the opening hours of the resort.
You can rent sleds at the ski rental shop in Bachledová dolina or at the ski school at the top of Spišská Magura. You can combine sledding with a visit to the Treetop walk or buy a separate 2-hour sledding ticket and sled to your heart's content.