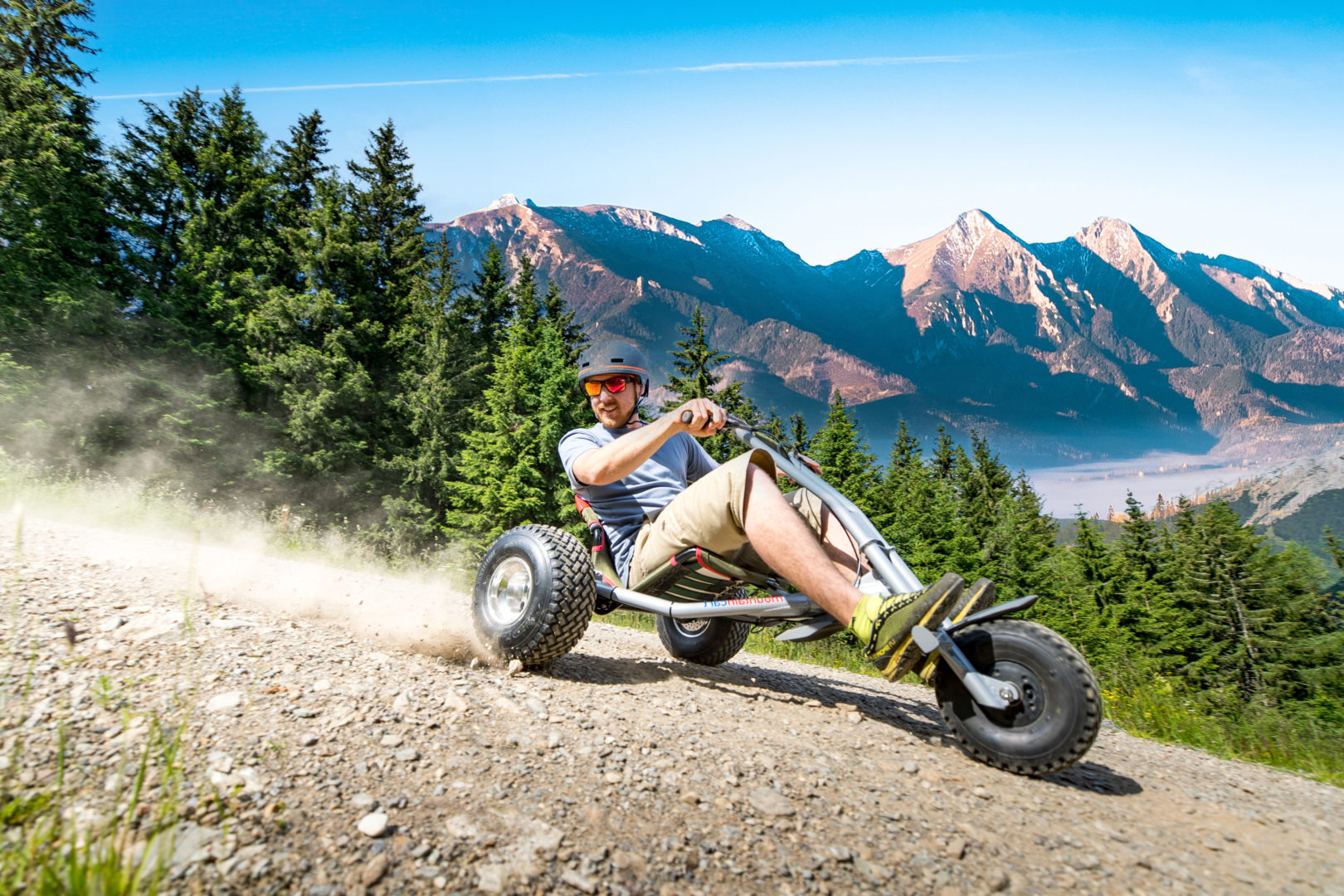 Mountain cart Bachledka
If you like adventure and beautiful nature, you should definitely not miss a trip on the mountain carts in Bachledka. This new attraction, located in the beautiful area of the Belianske Tatras, offers an unforgettable experience for visitors.
Mountain carts in Bachledka are adrenaline vehicles that will take you from the mountain ridge on a 2.5 km track to the parking lot in Bachledova dolina. During the ride you will have the opportunity to admire the breathtaking views of the surrounding nature, mountains and valley. For those who are interested in flora and fauna, this area is rich in various species of plants and animals that you can observe during the trip or ride.
The ride itself is thrilling and adrenaline-filled experience, but these vehicles are equipped with modern technology and safety features, which will ensure a smooth and safe ride. During the ride, you can enjoy the speed and the feeling of freedom as you race around corners and steep slopes.
Opening hours can change depending on the season or adverse weather, so it is always a good idea to check the latest information before planning a trip. The last cart ride is half an hour before the end of daily operations.
The carts are age-restricted, which means that children under 12 years are not allowed to take a ride and children from 12 to 15 years of age, are only available to ride with a person over 18 years of age (They will drive separately and have to buy a cart for each person).
The last mountain cart ride is at 4:30 p.m.
So if you're looking for something new and exciting, take a trip on a mountain cart.
Due to bad weather, The Mauntain Cars will be from 22.9.2023 closed.